Caxito, 9 May 2014
STEP Angola GmbH and the Government of the Province of Bengo, Angola, sign Memorandum of Understanding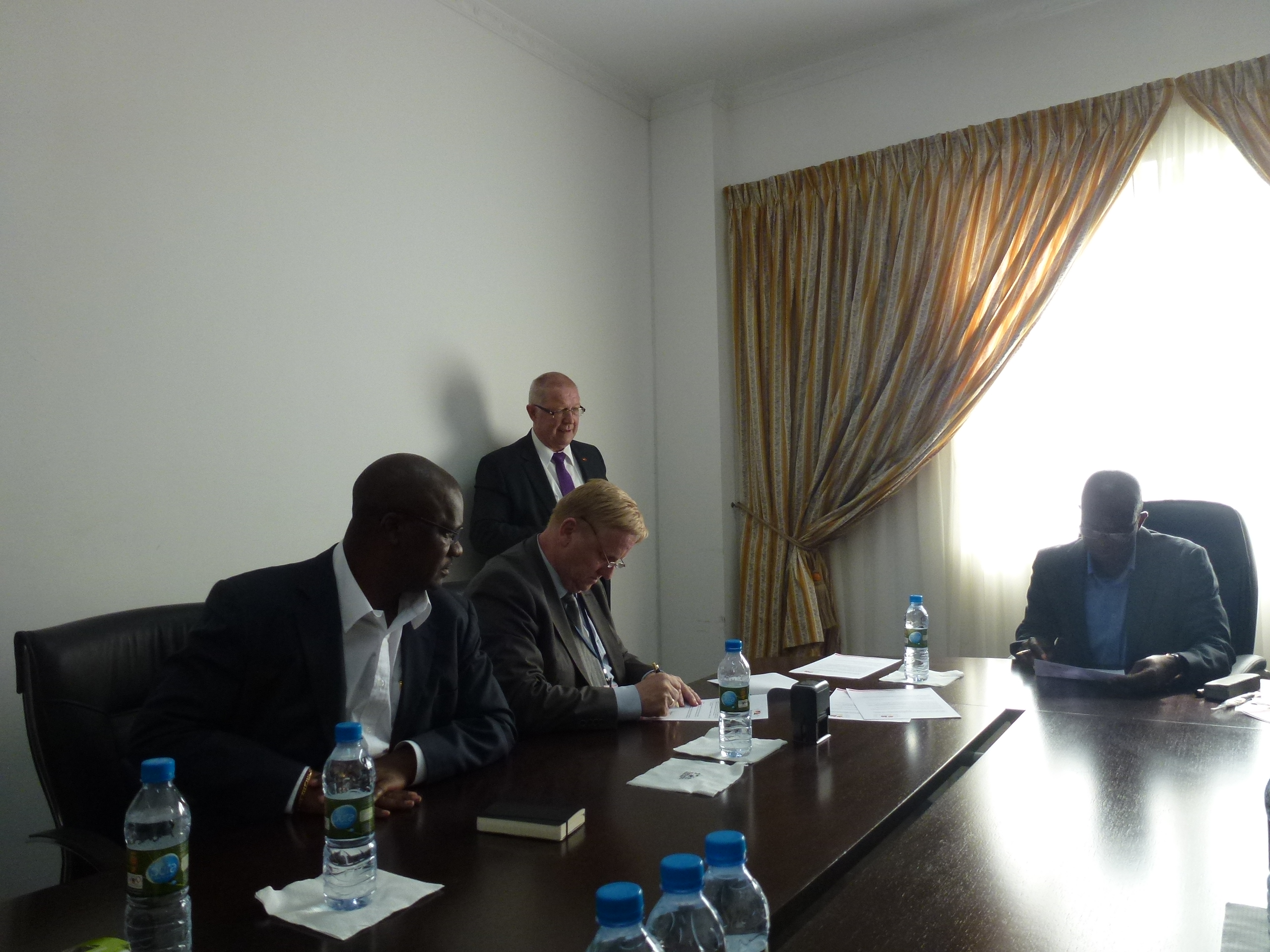 The STEP Angola GmbH, in cooperation with IAK AGRAR CONSULTING GmbH, and the Government of the Province of Bengo, in cooperation with the SOPIR, SA (Society for Development of Irrigated Perimeters, based in Luanda, Angola) signed today in Caxito a Memorandum of Understanding to promote cooperation in agriculture.
Both sides aim to ensure the establishment of an Angolan-German pilot farm in conjunction with a set-up of an agricultural training center in the Province of Bengo.
The objective of this project is to organize farmers in the region in several areas of agricultural specialization and gradually to establish conditions for adoption of the German "dual system" of vocational training, together with basic training for farmers.
The project idea was proposed by IAK AGRAR CONSULTING GmbH and discussed with experts of the Province Bengo and the company Caxito Rega SA in October 2013 as well as during a visit of Angolan experts in Germany in January 2014. 
The MOU was signed by Mr Dieter Kuenstling, Member of the Supervisory Board of STEP Angola GmbH, and the Vice Governor for the Economic Sector of the Province of Bengo Mr Domingos Guilherme.
The Memorandum of Understanding is a good basis for mutual cooperation and will allow both parties to achieve greater synergies in areas of common interest.