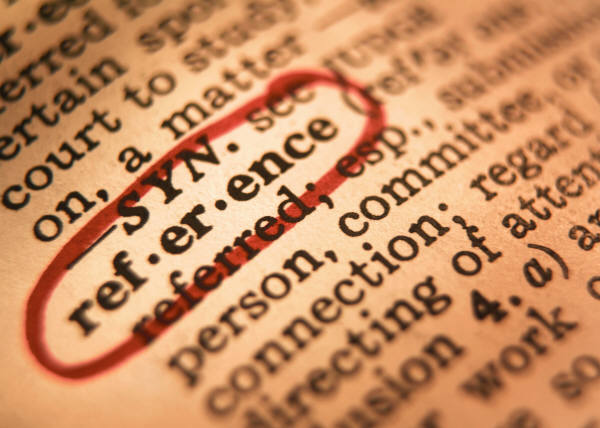 References Ia: STEP Projects, Marketing & Sports GmbH

Sports Facilities Development
Multifunctional Sports Center, Chemnitz, Germany

Olympic Training Center, Huambo, Ministry of Youth and Sports Angola

Several  Indoor Sports Arenas

Business Analysis
Sport Center am Stadtpark, Chemnitz, Germany

Olympic Training Center, Rabenberg, Germany

Indoor Snow Arena, Nossen, Germany

Marketing
Incoming Agency, WC 2006 Germany, 800 Angolans

Representation Pavilion & Fair for the Ministry of Youth and Sport of Angola, 2006 Hannover

Several launches in the automotive industry in Europe and Germany; Porsche, Audi, Volkswagen,

Sponsoring/Sport Talent Marketing

Adidas, F.A.F. (2012)
References Ib: STEP Projects, Marketing & Sports GmbH

Coaching/Training
on behalf of the Foreign Office of the Federal Republic of Germany,
in cooperation with the Sports Science Faculty of the University of Leipzig (Prof. Dr. S. Fikenzer, 2002-2010)

Angola national soccer coach Mabi de Almeida, F.A.F. (2008)

Sport Science and soccer coaching cours (e.g. Israel Football Association I.F.A. and DFB, 2002)

More than 1.000 sport science and general conditioning courses since 2009 (Prof. Dr. S. Fikenzer)

Health service & performance diagnosis
More than 10.000 cardiac and performance diagnostics for athletes and patients in Germany since 2002 (Prof. Dr. S. Fikenzer, Dr. K. Fikenzer)

Chief consultant of critical care, University Hospital of Homburg (Dr. Groesdonk)

Head of medical evacuation worldwide, University Hospital of Homburg; cooperation with L.A.R. (Dr. Groesdonk)
References IIa: IAK's project references in Angola

Evaluation of the Micro-projects Programme (PRM II);
EC-Framework Contract AMS-451 Lot 1 - Rural Development and Food Safety (2005)
The program was examined with the objective to determine its relevance, effectiveness, impact and sustainability in context of its indicated targets.

Ministry of Agriculture, Angola (1983–1991)
Technical Assistance in organizational development as well as budget and development planning

Study tours and Training

Modell farm for potato production and seed multiplication in the Huambo province  (1981–1990)
Business and development planning

Assistance to the management

Training of Angolan experts
References IIb: IAK's project references in Angola

Modell farm for beef and milk production in the Malange province (1982–1990)
Business and development planning

Introduction of Holstein dairy cattle from Germany

Technical assistance in fodder production and veterinary prophylaxis

Training of Angolan experts

Technical assistance in agricultural training in the Agricultural Institute Tschivingiru (1981–1990)
Development of  curricula and didactic material

Training of Angolan experts
Development study for the southern provinces Cunene, Namibe, Huila and Cando-Cubango  
(1984–1985)
Intensification of nomadic animal husbandry

Construction of wells

Cattle transport and marketing

Improvement of the fodder situation
References IIIa: BTR Rechtsanwaelte GmbH

Network of lawyers
BTR Rechtsanwaelte is a well-established network of lawyers, solicitors, accountants and auditors with offices in Berlin, Brandenburg, Frankfurt, Munich and Stuttgart. BTR Rechtsanwaelte is represented as a partner of Nexia International, with 570 offices in 105 countries in the world.

Agricultural Law
One focus of the legal advice is the Agricultural Law. This area of law is managed by senior partner and attorney Dr. Reinhard Mecklenburg.

As one of the first certified specialists for agricultural law of Germany Mr. Dr. Mecklenburg advises companies and investors, such as crop and animal production farms, agricultural cooperation and agricultural funds and companies in the renewable energy sector at the highest legal level.


References IIIb: BTR Rechtsanwaelte GmbH

Construction and architectural law
Construction and architectural law is edited by senior partner and attorney Ronald Schneehagen. Mr. Ronald Schneehagen has over 20 years of proven expert in construction and architectural law. He also leads the certified specialist in this area of law and is an expert of advisory services during construction and project management. The clients of lawyer Ronald include banks, project developers, construction companies, investors, architects, non-profit organizations, private builders and the public sector.

Law in the field of sports consulting, BTR Profisport
As one of the few law firms the Berlin office of BTR Rechtsanwaelte is also active in the field of sports consulting.

The Department for these obligations BTR Profisport advises professional athletes including from the fields soccer, athletics and boxing.

The firm has contracted currently young soccer players from Ghana, Cameroon, Sri Lanka, Turkey, Austria, Poland and Germany and supports them in building up a professional sports career.